Rav Avishai David, Shlita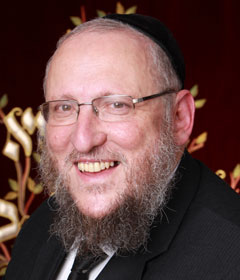 Rav Avishai David shlita was the founding Rav and leader of our Kehilla from our founding until August, 2017, when he moved out of our neighborhood. His lasting influence will be felt forever.
Rav Avishai David received his rabbinic ordination from Yeshiva University. While studying under great Torah giants such as Rav Yosef Dov Soloveitchik zt"l and Rav Nissan Alpert zt"l, Rabbi David acquired a vast amount of knowledge which he now shares with his talmidim worldwide. Prior to his aliyah in August 1994, Rabbi David was Rosh Yeshiva of Yeshivat Bnei Akiva Ohr Chaim and Ulpanat Orot in Toronto and principal of Block Yeshiva High School in St. Louis. In Israel, Rabbi David was a Ram at Yeshivat Hesder Ohr Etzion, and headed the Midreshet Mevasseret Yerushalayim (MMY) seminary for women. Starting Elul 5762, Rabbi David became the Rosh Hayeshiva of Yeshivat Torat Shraga in Jerusalem, a post high school yeshiva.
Rabbi David's talmidim, including soldiers serving in Zahal, university and yeshiva students, and Bet Shemesh residents, have all been inspired by his love of Torah, commitment to Eretz Yisrael, and deep sensitivity for Klal Yisrael.